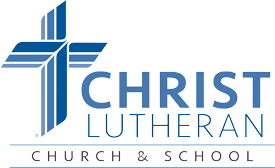 13175 W. 70th Street
Juniata, NE
68955 402-744-4991
Doug Eisle, Principal
www.christjuniata.org
For over 125 years Christ Lutheran School has been dedicated to the mission of "Growing children in spirit, mind and body through faith in Jesus." The staff of 6 full-time teachers has over 75 years of combined experience in Christian education. Small class sizes and involved parents make the educational experience offered at our school the best available for all ages from preschool to eighth grade. We offer both a Pre-School 3 (Mon., Wed. & Fri., 8:30-11:30) and a Pre-Kindergarten 4 (Tues. & Thurs. 8:30-11:30) program along with grades pre-K-8 with a current enrollment of 76 students. Also, our Kindergarten program is a 5 full-day program. With the help of many dedicated parent and grandparent volunteers, students receive individual attention that helps them achieve to the best of their God-given abilities.
As students grow in their faith, they are encouraged to seek ways in which they can live the life of a Christian servant in their families and communities. For the past 11 years we have joined hands with Zion Lutheran School as part of the Adams County Lutheran Education Association (ACLEA). Thanks to ACLEA, over $30,000 in financial aid assistance is given out each year. This has not only been a great financial benefit to our students, but it has also brought our two schools closer together in mission and ministry to the surrounding community.
God has truly blessed the ministry of our school in the past, and we pray that He will continue to bless it in future. As we look ahead at the challenges of the future, we trust the promise Jesus gave to His disciples when He said, "I am with you always, even to the very end of the age."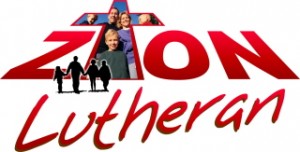 465 S. Marian Road
Hastings, NE 68901
402-462-5012
Pastor Paul Warneke
Sara Nielsen, Head Teacher
www.zionhastings.org
In 1900, Zion Lutheran Church and School began their mission and ministry to train the children of Zion Lutheran Church and the Hastings community with an "education that lasts an eternity." It was so important that their children receive a Christian education that the founding families of Zion started the church and the school at the same time. In 1970 they moved to the present location and continue to "train up a child in the way he should go and when he is old he will not depart from it." (Prov. 22:66)
The 2018-2019 school year sees 75 students in Preschool through Grade 8 learning about Jesus and all the wonders of this world that He has made. With a dedicated faculty of eight teachers, students are "provided a Christ-centered education of academic excellence that equips the students for a lifetime of service to God and an eternity with Him in heaven."
Zion Lutheran School is accredited by the National Lutheran School Accreditation Association and is an approved school by the State of Nebraska.
To learn more about Zion you can call us at 402-462-5012, or email us at [email protected]